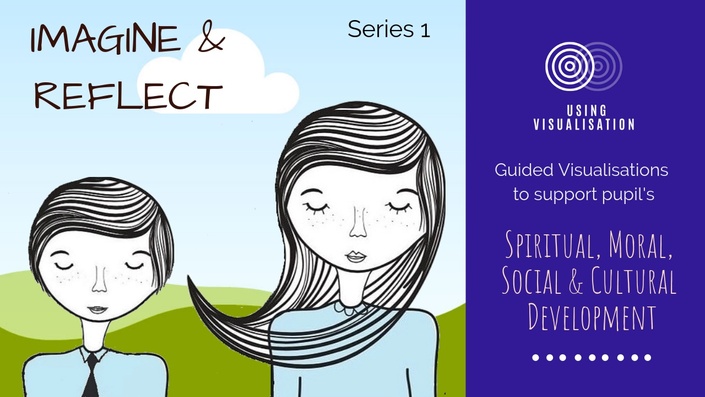 Imagine & Reflect 1
A Teaching Resource to Support Personal Development & SMSC Learning in the Classroom (Purchased as Single Course)
Watch Promo
Using guided visualisation is a way of enabling pupils to have a virtual experience in order to question values, explore a new perspective, develop empathy and see things from someone else's point of view.
Imagine and Reflect is a teaching tool designed to assist mindful reflection, personal growth and deeper learning. It contains eight stand-alone units that can be used to support attainment in PSHCE, RE, Philosophy & Ethics as well as generally nurturing SMSC and character development. The pre-recorded audio file is designed to prepare students by helping them feel calm and relaxed. They will be directed in breathing and sitting posture so they are alert and relaxed, before being guided on an imaginary journey. At the end of the audio students are brought 'back to the classroom' where the class teacher leads through the carefully crafted open questions for reflection. It is advised that students have the opportunity to express their thoughts and feelings in a Thought Journal response for recording and assessment purposes. A Core Attitudes Pupil Tracker is included in the resource using SMSC assessment criteria.
"Amazing results!

Beyond what I expected."
WHO is this resource for?
Teachers with concerns over pupils'...
inability to sit still or focus

lack of self-esteem

lack of motivation

avoidance of work

low attention-span

poor memory

disruptive behaviour

attention-seeking behaviour

lack of aspiration

low expectations
WHAT can I expect?
"Expect to be astounded!" These are the words of a teacher giving feedback after trailing Imagine & Reflect with her Year 5 class.

Apart from those inevitable little miracles with individual pupils that I cannot predict, here are some of the general transformations you can expect to see:
expanded awareness - pupils begin to see things from a different point of view.
developing empathy - as pupils learn to imagine themselves in someone else's shoes.
emotional wellbeing - pupils enjoy using visualisation because they report feeling more calm and less anxious 'as though all my worries had gone away.'
increased creativity - pupils learn to believe in and trust their ingenuity and gain confidence in expressing their ideas in a range of different ways.
deeper learning - pupils think laterally and make connections with prior learning.
a greater sense of awe and wonder - pupils open up to experiencing something wholly other.
greater enthusiasm and enjoyment - pupils love using visualisation - 'Can we do another of those things, Miss?
HOW does it work?
Mind responds to the words and pictures we give it, and increasingly research from behavioural psychology and neuroscience is shaping how we 'do' education in school.
When we are deeply relaxed our brainwaves change from beta to alpha, meaning we are able to access intuitive processes and assimilate information more efficiently and creatively.
Once learners are in a relaxed state they are more easily guided in deeper learning activity.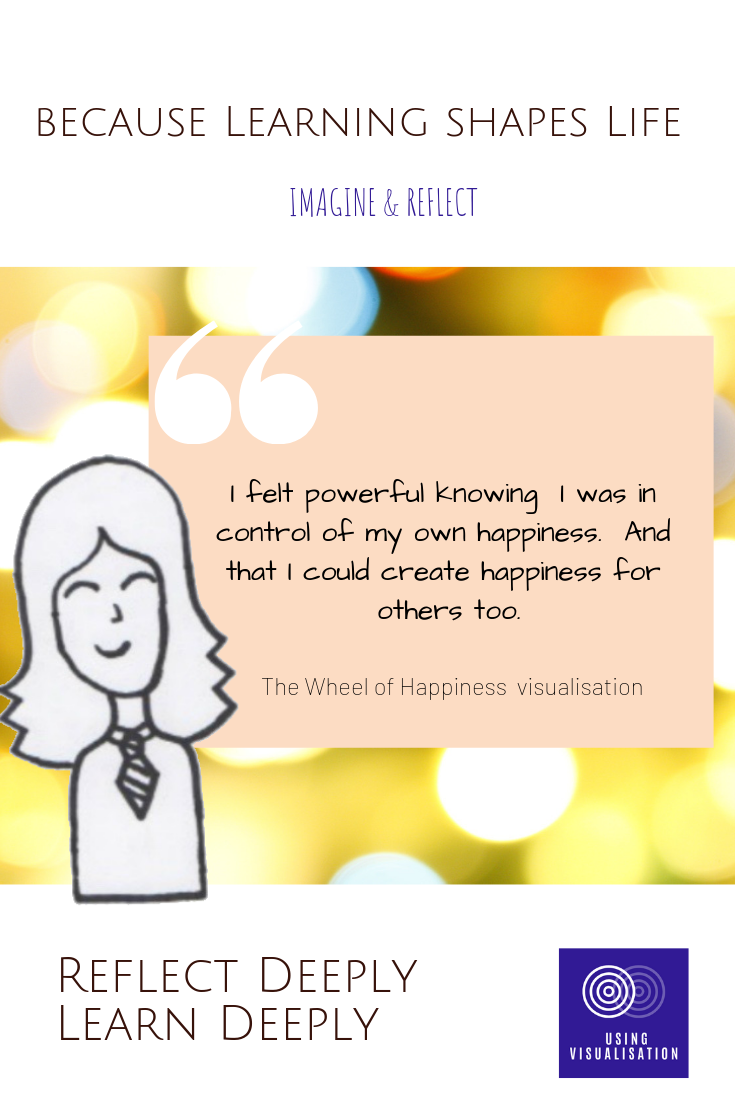 "In making a judgement about personal development under the proposed new framework, inspectors will seek to evaluate the intent and quality of what a provider offers, but will not attempt to measure the impact of the provider's work on individual learners."
OFSTED draft framework 2019
WHY should my school buy this resource?
While Ofsted recognises that many factors affecting pupils' personal development are outside the control of the school, it is nevertheless incumbent upon schools to make quality provision for SMSC and they will be judged upon this.
We are seeing a shift in how we 'do' education. Character development and teaching the 'soft' skills becomes equally, if not more important than gaining knowledge. This shift can be seen in words and phrases used by Ofsted to describe what inspectors will be looking for when they visit schools: ie that children gain "the knowledge and cultural capital they need to succeed in life" and that "teachers create an environment that allows the learner to focus on learning."

Creating a calm classroom and incorporating times of quiet reflection within lessons allows the space necessary for deeper level processing. It also just makes for a happier classroom environment more conducive to learning, motivation and wellbeing.
WHAT do we get?
When you purchase this resource you get eight standalone units each containing:
Guided Visualisation Scripts

Visualisation Audio Recordings MP4

Slideshow Presentations

Editable Lesson Plans (Word)

Possible Learning Outcomes

Suggested Follow-up Activities

Discussion Questions to prompt reflection
Most importantly, you get NINETY MINUTES OF ONE-TO-ONE TUTORING with Jill, usually taken as three 30 minute webinar sessions with a designated staff member. These will be arranged upon purchase of the resource by emailing Jill directly at [email protected]
Your Instructor
Jill Brennan has been using stilling and guided visualisation in the primary classroom for over fifteen years. She is convinced of its effectiveness, not only to support character education but also to create a positive ethos and calm classroom environment conducive to deeper learning. Furthermore she believes that as a teaching tool it will play a key role in emerging pedagogy as the curriculum shifts to accommodate a balance between knowledge and skills. This is where this approach, supporting personal, emotional and spiritual development comes into its own. In 2009 she co-wrote "See RE - Stories from Christianity" with Mary Stone (author of Don't Just Do Something, Sit There) - a resource for teachers published by RMEP. Jill has delivered CPD to RE and PSHCE Co-ordinators, and continues to produce material to support Spiritual, Moral, Social and Cultural education.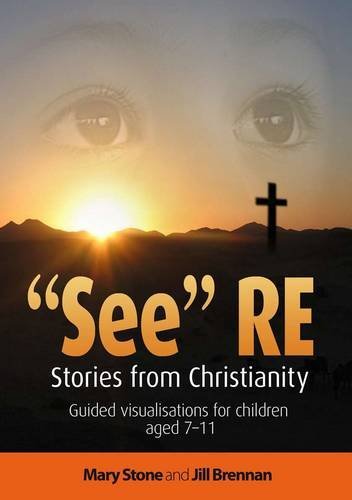 Contents
Introduction
Available in days
days after you purchase
Stilling
Available in days
days after you purchase
The Newborn
Available in days
days after you purchase